Tom Russoti @ Lab.D @ KHM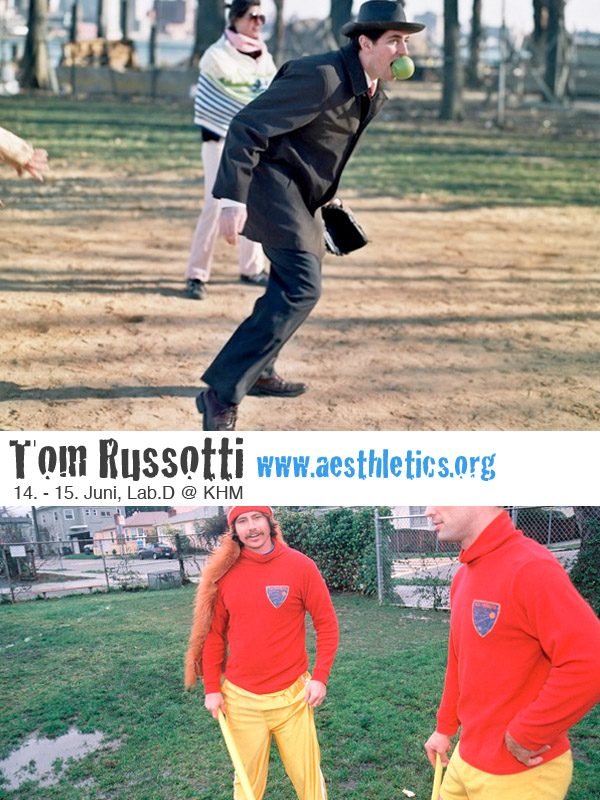 From 14th-15th of June, we invited Tom Russotti at Lab.D at the KHM, Academy of Media Arts. Tom Russotti is founder of the Institute for Aesthletics:
The Institute for Aesthletics is an organization dedicated to the playing of sports as an artistic practice. Aesthletics is a conscious acknowledgment of sport, especially contemporary spectator sports, as a mixture of physical activity, social interaction, movement, performance, and ritual. […] The ultimate goal of aesthletics is to create a more meaningful and socially productive method of playing physical games.
With this spirit we went out into the city / park to play and developed aesthletics games:
Free Bowl by Michael Coolidge
A Ducks Tale by KHM Team