The two installations Eight+ & Ludic Sound Play will be shown at the Amaze Interact Festival at Club Transmediale 10 from January 29th till Februari 6th 2010.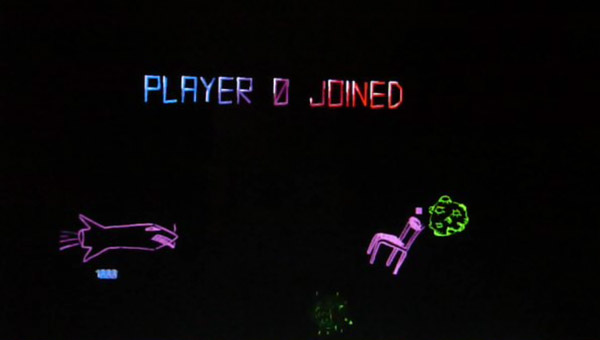 Eight+ is an user-generated-content-post-new-rave-multiplayer-shooter, we developed at the play09 game lab in Potsdam last december.
In this multiplayer game, players shoot at objects drawn live by other players. The longer they interact, the more distortion emerges. The borders between parties blur as ever more content is created and destroyed. The installation explores the social behaviors of groups as well as the limits of game design.
by: Thomas Hawranke, Karin Lingnau, Lasse Scherffig, Marek Plichta, Jakob Penca, Jonas Hansen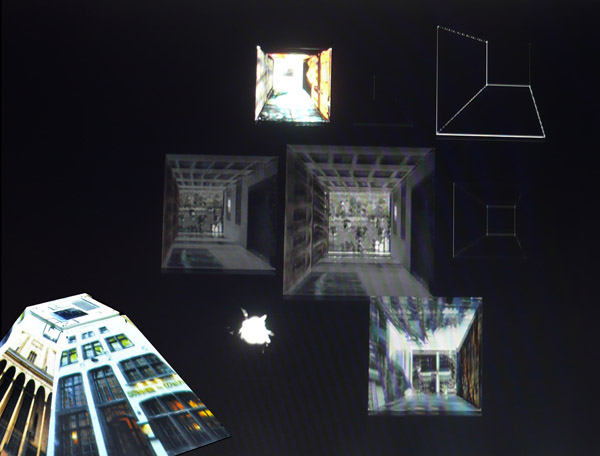 Ludic Sound Play can be seen as a new form of augmented sculpture. Equipped with a standard joystick, players take control over an avatar and compose electronic music through an interplay of forms and colors.
The action space transcends from the virtual into the real, heaving the logics of classical arcade games onto a new level. The virtual and the real spaces merge into a holistic play space. This interactive installation is a group work realized at Lab.D of the Academy of Media Arts Cologne (KHM).
by Katja Harms, Gerald Schauder aka Kabelton, Gabriel Vanegas, Jonas Hansen (Lab.D)
[vimeo]9131470[/vimeo]