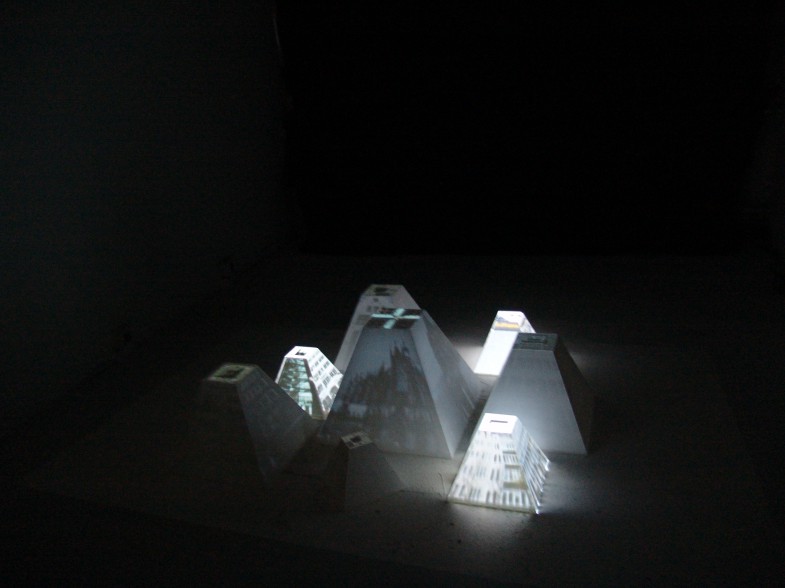 Expanded City is a collaborative work, developed together with students from the Academy of Media Arts Cologne for the Amaze Interact exhibition at the Club Transmediale 2010 in Berlin.
For the installation we went on a sound walk through Cologne, capturing sounds and taking photos of the city. The images were projected on pyramids made of acrylic glass. A projection mapping technique was used, to display the images on all sides of the pyramids.
In the installation the player uses a joystick to navigate over the pyramids. By clicking on one of them he activates it, it lights up and a sound is played. Players are thus able to mix different sounds and browse through a rhythmic sound scape of the city in a contemplative and playful way.
The project was developed together with the students Katja Harms, Gerald Schauder and Gabriel Vanegas.
First time exhibited at AMAZE.Interact @ Club Transmediale in January 2010.