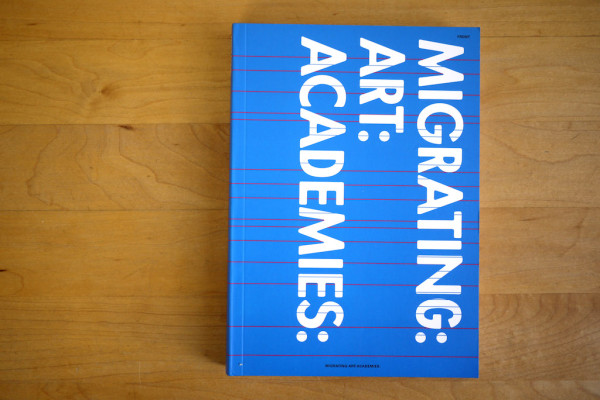 Migrating:Art:Academies:
Published by EESI, European School of Visual Arts, KHM, Academy of Media Arts Cologne, VDA, Vilnius Academy of Art.
Octo­bre 2010, ISBN: 978-9955-854-91-3
The content of this book is the result of the two years Migrating Art Academies (MigAA) project led by European School of Visual Arts (EESI, FR), the Academy of Media Arts in Cologne (KHM, DE), and the Vilnius Academy of Arts (VDA, LT).
Next to papers, articles, essays about the academic strategies and practicies it documents numerous art works realized by MigAA participants, several of them I supported during the laboratories in Berlin, Vilnius, Linz and Bordeaux/Gironde .
This MigAA volume, titled Migrating:Art:Academies: invites the reader to construct their own opinion on the efficacy of the project as a field for learning and creative action. The book provides a link between the virtual school and the mobile school; it also functions as an anchor point for future research projects, and as an aesthetic package for the available documentary material. The projects introduced in the book — whether a drawing, a map, photographs, or a text — were delivered by the authors themselves, edited and assembled together with an eye on readability from multiple perspectives. The book is divided into three sections: Migrating: Art: and Academies:. Following these is a compendium of contributor's biographies and finally, included with the book is a postcard containing a keyword index, the use of which is described below.